---
"IT IS THE LITTLE THINGS THAT MAKE A BIG DIFFERENCE"
We began in the year 2001 with a passion to achieve something spectacular which could make enterpreneur's life easier. Through
Infinitheism
••• , we understood that it is the moral responsibility of every good person to be rich in order to spread more goodness in all directions. We came up with the Idea of a business management software in order to help enterpreneur's experience "Freedom Of Business" and achieve excellence in their business domain and in turn create more employment opportunities, fantastic customer services, reliable brands and a better world. With time, technology, patience, discipline, love and most importantly peace; evolved & is further evolving the "MaxxERP" .
---
---
"..The difference between dream and aim,
Dream requires Soundless sleep to see
Whereas Aim Requires Sleepless Efforts to Achieve.."
We constantly research & develop the simplest Retail Chains, Distribution, Restaurants, Service & Repairs, Jewellery & Transport business management software brand that is happily recommended by more than 10000 users across the globe by 2025
---
---
"Without process excellence,
there cannot be Excellence in Results. "
We strive constantly to evolve and manage the best in class ERP Software product along with fantastic customer support & delightful user experiences.
---
"Any Work... Let it be ANY WORK...
Once "WELL DONE", is well done FOREVER."
We always believe in keeping our clients ahead of us as in their growth lies our growth. We come out of the way in order to fulfil our commitments and ensure our customers business continuity & growth.
---
"Nothing great is ever achieved without enthusiasm."
We love what we do and are passionate to deliver excellence thru world class software solution that could measure and track every aspect of business which in turn could help entrepreneur's analyse their business with clarity, save time & efforts, operate peacefully and moreover take wise decisions on time.
---
---
"Teamwork is the ability to work together towards a common vision. The ability to direct individual accomplishment towards organizational objectives. It is the fuel that allows common people to attain UNCOMMON RESULTS"
Our team is our greatest Asset. We are a set of hard-core programmers, DBA, Business Analysts, UI Designers and Tech Engineers which are ready to take MaxxERP all around the globe and help businesses grow.
---
---
"Clarity is Power"
Systems - A Place for Everything and Everything in its place.
Discipline - A Time for Everything and Everything in its time.
Accountability - An accountable work for Everyone and Everyone accountable.
---
---
"Serve with a smile"
Our people are what that makes MaxxERP. Our team takes pride in giving you the best service possible, whilst having a passion and affinity to work in the IT industry.
---
---
"A problem well-stated is a problem half-solved."
With over 20 years of experience MaxxERP has gained a tremendous amount of technical expertise and knowhow of different business verticals and technology.
---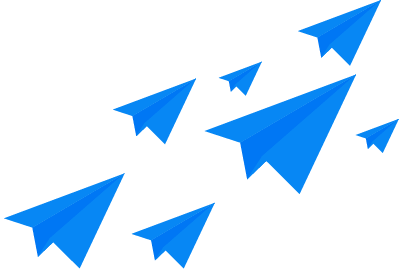 ---
We know what it takes to become a successful entrepreneur. The time, efforts, discipline, commitment and enormous amount of consistent self-directed motivated efforts in order to create the deservingness for success.
---
Maxx helps you to measure your business achievements, sustain growth, focus on expansion, create employment opportunities and do a lot more in life. Maxx software works along with you as an intelligent system source that provides you right information, at right time, to make right business decisions with calculated risks and helps you analyse gaps so that you can take proactive measures and do abundance of business with peace of mind.