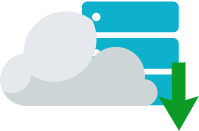 Import your datas in a single click superfast data importer.
MaxxDataImporter tool helps users to migrate their existing data to MaxxERP using MaxxERP Excel Templates. One click import data from excel template options are available for Account Master (All Contacts), Product Master, Opening Balance Bill wise / Direct, Opening Stock Warehouse wise Batch Wise / Direct, Membership Cards with Points, Earlier versions - MaxxBIZ/MediMaxx, etc.
---
ERP Software change has always been considered a nightmare because of the overhead of time & cost involved in data migration. MaxxDataImporter tool gives you the freedom to switch as it eases the data migration from any software to MaxxERP in matter of clicks. This tool imports data from different predefined excel templates for various masters like Account Master, Product Master, Opening Stock/Balance, Membership card details with points, etc. Once the data are ready in the MaxxERP excel template format, they can be imported in one click to get you quickly started in the shortest migration time possible.
Easy Data Migration.
One click Import data.
Detailed Excel templates for clarity.
Data import for different masters.
Location wise Opening stock/Account Balances import.
Opening stock warehouse wise / batch wise / general.
Opening balance Bill Wise/Company wise.
Hassle free software switching.
Quick data migration
Accuracy & No data loss.
Start MaxxERP with the same Stock and Account balances from the point you stopped.
Peace of mind.