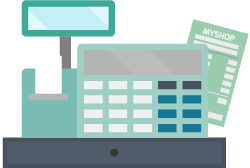 Retail POS = Simplest Interface+Multiple Functions+Fastest Checkout.
One POS Billing Software screen and so many possibilities. Quickly Scan barcodes, integration with most of the POS devices & printers, Seamless integration with Membership cards + Value Cards + Gift Vouchers + Coupons + Offers & Schemes, Unparalleled workflow setup and user session management & day end counter wise cashier settlement, Different Modes of Payment, etc all collaborated together in one simple self-explanatory screen for generating massive counter billing.
A simple yet robust POS Billing software is of paramount importance for any retail store today. MaxxERP enables retailers to generate quick bills and scale up with growing footfalls of customers. A simple UI makes it easy for any user to do billing without any specific training / knowledge. User just have to scan barcodes and MaxxERP takes care of the rest of the functions as per different product types as well as weighing scale integration to fetch real time weight and tax calculations. With support for almost all the major POS devices, it is easy to set up independent billing counters & terminals for quick billing. As per the size of the store / operations of the business, different workflow options can be applied for hassle free data flow. Unparalleled user session management & day end counter wise cashier settlement gives enormous freedom to management and keeps them in control of business. Flexible Modes of Payment option helps users to accept multiple modes of payments for a single transaction. With seamless integration of promotions, discounts & loyalty options along with sales person incentives and MaxxAlerts booster for SMS & Email notifications, the entire retail supply chain cycle becomes simple to operate enabling you to consistently sell more and increase revenue.


MaxxERP is a beautiful online Point of sale management software.
Its very simple & easy to use POS software over the cloud.
Being a Web based Point Of Sale software makes it accessible anywhere over internet.
MaxxERP is the best POS software system that can be used on Desktop, Web and Mobile.
Manage your business POS related operations with Complete Clarity.
MaxxERP is a secured online Point of Sales application on cloud for small businesses too.

Ease of Operation & Calculations
Sales & Returns (Exchange) on same screen as well as in bill print.
Hold bills & Hold bills list for quick continue.
Get Meters calculated as per different length and qty for material / suiting products.
Weighing scale based weight fetch in real time.
Tax inclusive products auto turnover and tax split calculation.
Support for independent weighing scale based barcode generation scan.
Support for QR Code scan with multiple product codes and qty to auto generate bill for queue busting.
Option to set up counter wise daily based bill and delivery slips serial number generation.
Solid integration with MaxxAlerts business booster to send points accumulated/redemption status, value card status, offers & schemes related sms & emails notifications.
Tendered Amount / Refund Amount with Denominations on screen as well as in print.
All modes of payment as well as tax summary option in print.
Each Product wise sales person / transaction wise sales person selection option for incentive report generation.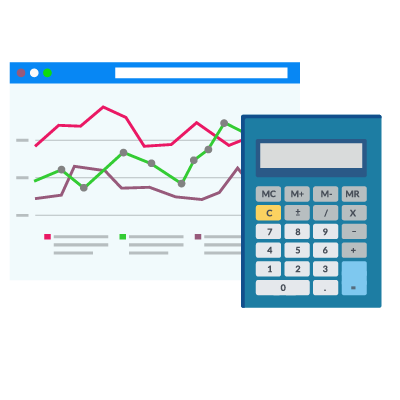 Seamless Loyalty Integration
Membership card issue & print.
Gift voucher issue & print.
Complimentary voucher integration in Modes of payment
Membership card points accumulation & Redemption (as special discount)
Value card amount adjustment in Modes of Payment
Coupon code based discount application.
Offer based discount, Free qty & Combo schemes discount application.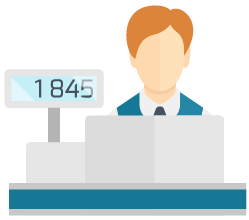 Workflow Options
Multiple Companies Billing Supported using which multiple bills as per different company products will get printed and posted in accounts accordingly.
Dine In / Take Away / Home Delivery Setup with Delivery payment settlement options.
User based counter wise Multiple Session & Shifts Management.
Session End & Day End Cashier Settlement Counter wise / Floor wise.
Options for Workflow -

Cash and Carry - Direct bill generation & accept payments and despatch goods at the same counter.
Delivery slips, Payment Settlement & Despatch - Generate Delivery slips across different section and and make payment against them clubbed together at independent POS billing terminals/Cash counters with different offers and schemes applied
Delivery slips, Goods Verification, Payment Settlement & Despatch - Generate Delivery Slips, Verify goods based on each delivery slips by quickly scanning before billing and if everything matches as per the delivery slips, make payment against them clubbed together at independent POS billing terminals/Cash counters with different offers and schemes applied.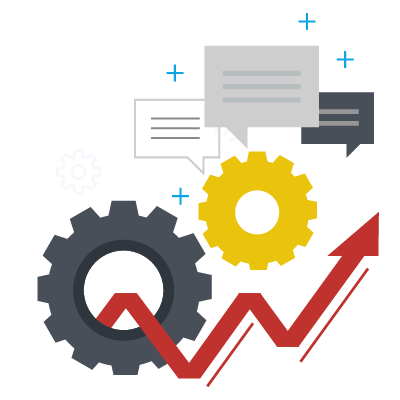 Flexible Modes of Payments
Cash
Credit Cards
Debit Cards
Credit
Advance Adjustment
Sales Return Adjustment
Sodexho Coupons with Denominations
Gift Vouchers Adjustment
Value Card Adjustment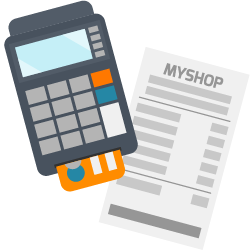 Support for different POS Devices
Weighing scale to fetch real time weight.
Weighing scale based barcode generation and integration in POS screen.
Pole Display / Line Display.
Cash Drawers
Thermal Printers
Inkjet / Laser Pritners
Dot-Matrix Printers.
Barcode Scanners.
Barcode Printers.
Membership card printers.
Handheld devices based QR Code generation and scanning for queue busting.