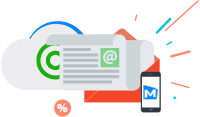 Go paperless and be available to your customers 24x7 with Maxx WebOrder.
MaxxWebOrder Booster tool helps to directly record sales orders from customers and internal sales team as well as view MIS reports (like Stock balance and product rates, etc) from anywhere, over any mobile device connected over internet using the MaxxERP Cloud Application Platform.
---
MaxxWebOrder tool is a new way of placing/taking order for customers through MaxxERP Cloud Application. Sales team or Clients can access the application using any mobile device like tablet or a laptop which is connected over internet to verify stock levels and product rates as well as for placing orders directly using the Maxx ERP Cloud Application Platform. The orders in turn gets synchronized with the MaxxERP desktop application along with the customer details to avoid manual entry work, save time and increase productivity.
Sales Order can be placed from anywhere.
Efficient Cloud application platform with auto sync facility.
User defined permissions for stock status verification / rate display.
New customers can be created online which will get created locally on sync.
Runs on any Mobile device with internet access.
Can be accessed from anywhere, any time and thru any device via internet.
Quick view of Product prices & stock levels.
Order Placing becomes very easy for sales team.
Customer can also place the orders directly.
Avoid manual effort of double entry as well as human errors.
Saves time & communication cost.