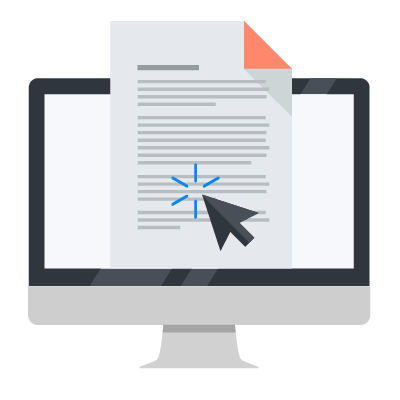 Transfer stocks without invoices using delivery notes, track pending delivery notes and convert delivery notes to invoice in a click.
Auto generate purchase/sales delivery notes from quotations/orders, Track pending Sales and Purchase delivery notes transaction wise/individual product wise due over 'N' days, Option for bulk cancel of delivery notes, option for 1 click convert to invoice, Option to import multiple delivery notes to single Invoice, analyze over dues / cancellations and make necessary corrections to generate more revenue.
Now send goods to customers on approval or get goods from vendor without invoice using the delivery note. Delivery notes has affects only your inventory and has no impact on accounts. MaxxERP helps you closely monitor and track all the pending delivery notes which are due over 'N' days with alerts on the ones crossing due dates so that you can prioritize and quickly close them. A delivery note can either be converted to an Invoice or can be cancelled or can be entered as Delivery note return. An in-built notification system helps you remind you of overdue delivery notes so that you can take necessary action or cancel them if not required. One delivery note to one invoice / Multiple delivery notes import to single Invoice / Multiple delivery notes import to multiple invoices can be defined.


MaxxERP is a beautiful online Challans Approval management software.
Its very simple & easy to use Delivery Notes software over the cloud.
Being a Web based Delivery Notes Approval software makes it accessible anywhere over internet.
MaxxERP is the best Challans Approval software system that can be used on Desktop, Web and Mobile.
Manage your business Delivery Notes related operations with Complete Clarity.
MaxxERP is a secured online Delivery Challans Approval application on cloud for small businesses too.

Manage stocks and invoice with delivery notes at ease
Generate sales and purchase delivery notes along with due dates and popup notifications reminders for overdue ones.
Auto generate delivery notes from order/quotation for different vendors thru Re-Order report.
Quick Delivery note copy option.
Option to convert partial/complete Delivery Note to Invoice in one click.
Track pending delivery notes over 'N' days which are not converted to Invoice yet.
Track pending delivery notes Sales person wise / customer wise / product wise / city wise / area wise / product group wise / product category wise / product brand wise and by all other sub master options.
Track pending delivery notes product wise/account wise with option to bulk cancel.
Delivery notes Rejection / Cancellation analysis Reports.
On screen Alerts / SMS / Email reminder option for on-time follow ups.