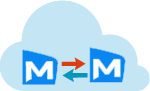 Expand your business to chain stores with MaxxDataConnector.
MaxxDataConnector Booster tool helps to synchronize MaxxERP Data across multiple Locations(Branches) / Sub-Locations & Users. Sync options - Offline (Export/Import), Online (Thru MaxxERP Cloud Server), Online Direct Sync to HO/Parent Database connected over Static IP.
---
Offline billing with auto-synchronization is the necessity of every growing business today where transaction volume is high generally in Multi-branch operations / Retail chain stores which requires fast transaction processing as well as centralized data availability at HO for different kinds of data analysis & actions. MaxxDataConnector Booster helps in auto/ on-demand/manual data synchronization for exchanging data between multiple Location/Sub-Locations. MaxxDataConnector has 3 interfaces to synchronize data - 1) Offline data import/export, 2) Online auto sync through MaxxERP cloud server, 3) Online direct sync to HO database instance connected over Static IP. MaxxDataConnector is a robust and flawless synchronization tool that guarantees 100% data accuracy in sync.
Sync between multiple locations or single location with multiple sub-locations or both.
Online/Offline (Export/Import) modes for sync supported.
Auto timely/ On-Demand data sync through MaxxERP cloud server service.
Direct sync of data to HO database instance over Static IP.
Sync rules definition.
Complete user access and permissions control from HO location.
Offline application access with auto sync.
No data loss.
Auto / On-Demand data sync available.
Multi-branch operations can be easily handled.
Save Time, Efforts & Cost.
Peace of mind guaranteed.