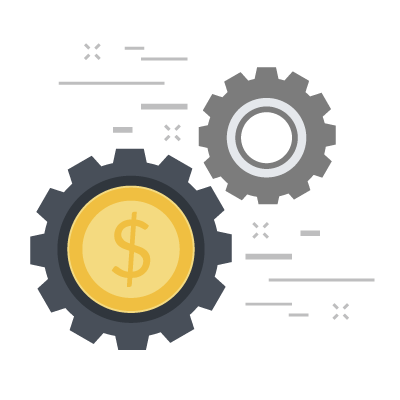 Optimum Assets Management = Lesser Expenditure = Increased Profits.
Track your assets located at different stores and with employees. get alerts on their maintenance dates and warranty expiry renewals, record complete information of purchase along with necessary documents attachment and take maximum utility advantage of your assets.
Unused machinery and assets disintegrates and that is why it is said that what remains unused is abused. MaxxERP helps users to make the most out of their investment made in fixed assets. It helps you track all the assets by generating a unique barcode for them. It enables users to find assets located at different stores and given to different employees. Each asset's complete purchase information can be recorded with necessary documents attachment option for future reference. Auto notifications / alerts for maintenance service and warranty expiry renewals helps best utilisation of resources in hand. Generate depreciation chart and integrate it with accounts. To summarize, Timely maintenance -> Robust performance -> More Productivity -> Less Breakdown expenditure -> Increased ROI and profits.


MaxxERP is a beautiful online Fixed Assets management software.
Its very simple & easy to use Fixed Assets software over the cloud.
Being a Web based Fixed Assets software makes it accessible anywhere over internet.
MaxxERP is the best Fixed Assets software system that can be used on Desktop, Web and Mobile.
Manage your business Fixed Assets related operations with Complete Clarity.
MaxxERP is a secured online Fixed Assets bookkeeping application on cloud for small businesses too.

Optimum Fixed Assets Utilisation
Generate unique barcode for each Asset.
Purchase Invoices and warranty scanned document attachment option.
Track different assets in different locations / with users.
Auto notifications / alerts on maintenance service due dates.
Auto notifications / alerts on warranty expiry and renewals.
Manage depreciations and integrate them with accounts.