Retain existing happy customers and engage new customers all around.
Manage leads & enquiries, convert them to opportunities, send proposals / quotes / estimates with revisions, schedule user wise follow up reminders on calendar/via sms/via email, analyse rejections / cancellations and make necessary corrections, thus generate more business and more profits.
MaxxERP has a very simple and intuitive CRM system which is the need of every business today to engage customers from multiple channels. A comprehensive Lead management and opportunity follow up system is required in order to constantly scale up with growing clients. MaxxERP helps you manage this complexity with a simple step by step process that guides you on engaging new leads, track opportunities, convert them to potential customers by an auto follow up & quotes revision system. MaxxERP even enables you to manage and filter all existing leads & contacts across different industry / cities and helps you engage them by sending offers thru Bulk SMS / Emails / Print Mail Labels to send gifts / send greetings on birthday / anniversary / business anniversary to generate more business from existing contacts and create better relationships.


MaxxERP is a beautiful online CRM management software.
Its very simple & easy to use CRM software over the cloud.
Being a Web based CRM software makes it accessible anywhere over internet.
MaxxERP is the best CRM software system that can be used on Desktop, Web and Mobile.
Manage your business CRM related operations with Complete Clarity.
MaxxERP is a secured online CRM application on cloud for small businesses too.

Connect and create New customers


Create leads with Source & Contact information.
Assign leads to different users along with their due dates.
User wise pending leads Track report for them to communicate and convert them to opportunity.
Re-assign opportunity to a different user possible with due dates.
Track pending opportunities and convert them as potential clients by sending quotes.
Send quotes & estimates along due dates and auto generate follow up reminders.
Quotes and estimates revision and chain history tracking with different terms and conditions and rates.
Follow up quotes and convert them to Sales order and Sales.
Rejection / Cancellation analysis Reports.
Monthly user wise/over all new customers engagement performance graph.
Monthly user wise/over all new business turnover generated report.
Monthly Opportunity vs Orders conversion report.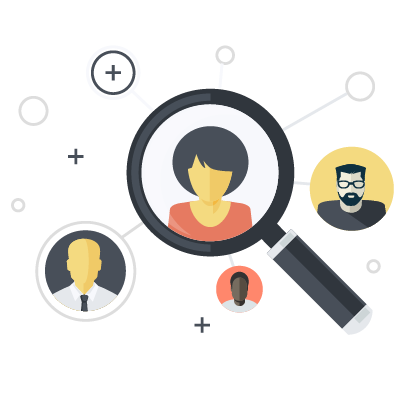 Engage Existing customers
Export all leads and contacts to excel with contact information.
Filter leads and contacts based on multiple parameters and option to send bulk SMS and Email/e-Cards alerts on different offers and schemes.
Contact wise birthday and anniversary reminder report.
Special report on business birthday which displays clients and the number of years they have been doing business or have been in touch with the company.
Option to generate mailing labels in order to send greetings/gifts.